The KEYS to Financial Freedom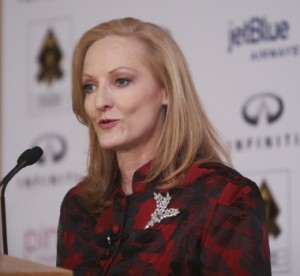 I am very excited to be presenting at this month's Las Vegas NAWBO luncheon – June 26th – at Lawry's. I will be doing a brand new program: 'The Keys to Financial Freedom". This program incorporates some of the key segments from my new movie, The Keeper of the Keys. Although the movie doesn't focus on prosperity, per se, it offers a great deal of content to help people become happier with who they are, what they have, and how to enjoy a better life. I want to help NAWBO's business owners to INCREASE their sales and generate greater prosperity to their businesses.
The definition of "financial freedom" is having enough money to do whatever you want and the free time to enjoy it. In other words, it doesn't matter if you have five million dollars in the bank if you're always too busy working to take advantage of it!
Does your JOB feel like a VACATION?
In The Keeper of the Keys, Jack Canfield shares, "When your VOCATION feels like a VACATION, you have arrived." My friends might tell you I work A LOT! But, the truth is, I really ENJOY my work. I know exactly what Jack meant!
One of the most important segments from the movie is something I'm very excited to share with NAWBO members. That is the Key of Appreciation. This is also called The Law of Attraction. If you are frustrated with where your life is going, you can change direction by simply invoking the Law of Appreciation. Start by writing down everything for which you are grateful. Even the fact that you woke up this morning is something that should fill you with gratitude. If you have a job, friends, a home, your health – think of everything, big or small, for which you are grateful. The more you focus on what you DO have, the more you will receive. Like attracts like. The Universe will sense this higher vibration and will send more to you – more for which you can be grateful. It's THAT easy! You have to FEEL the gratitude.
In my movie, Marci Shimoff shares an exercise for raising your love vibration. Put your hand over your heart and imagine that you are breathing in LOVE. Breathe normally a few times – in and out. Do this a few times each day and you will raise your vibration. When you are in this state, give thanks for all you have. Before long, you will have more than you ever dreamed of. Try it; You have NOTHING to lose!
Check out Derek Mills and Jack Canfield on the Law of Appreciation in this brief clip from the movie. And, if you haven't seen it yet, just visit www.TheKeeperoftheKeys.com now to order your DVD! This movie can change your life!